Tweet
Follow @AmadeoConstanzo
I was looking through trending topics on Twitter and found a lot of
#ReasonsWhyILeftFacebook
or
#ReasonsWhyIAmLeavingFacebook
. Here are the top ten that I found entertaining:
Top Ten #ReasonsWhyIAmLeavingFacebook
1. It reminded me of ancient times, when people were writing on walls and worshipping cats.
2. Too many idiots posting stuff like, "Like this if you like ice-cream! Ignore if you support murdering babies."
3. Twitter
4. I can't deal with reading thoughts that are longer than 140 characters.
5. I want to begin watering crops in real life.
6. My family joined.
7. That awkward moment when someone deletes their comment on Facebook and you look like you're talking to yourself.
8. Images like these: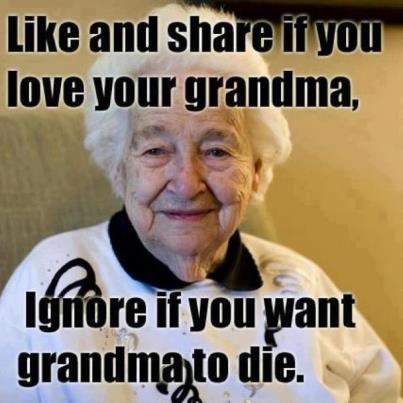 9. When they switched to timeline they didn't realize that I needed three separate ones [as I have mastered traveling between parallel worlds.]
10. My parents found my Facebook page.
Feel free to find my collection of life lessons, academic lessons, and other types of lessons at:
SpirFit.org